---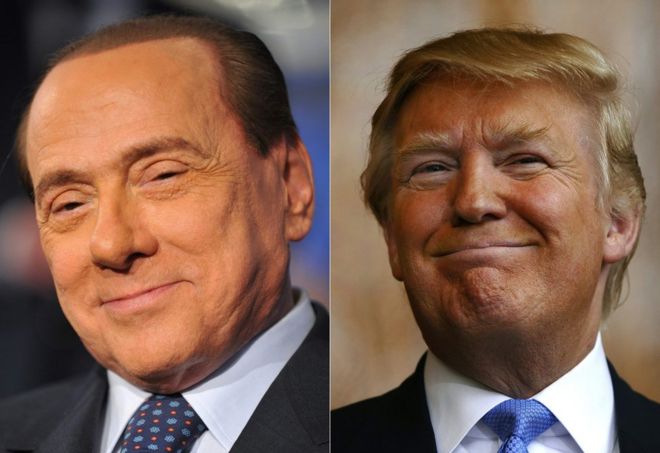 The European Parliament Election of 2014 was seen as Silvio Berlusconi's political sunset.
Matteo Renzi's Democratic Party won the election with 40.8 percent of vote. Forza Italia, Berlusconi's party, at 16.8 percent, was not even able to reach second place. This was occupied by the Five Star Movement, the rising anti-political-establishment party, which achieved 21.2 percent of the vote.
Today, just three years later, things look quite different. First, the left-wing Democratic Party split apart earlier this year, resulting in two coalitions that are probably not going to run together for the imminent political elections (Financial Times). Second, the current Democratic Party government fellow and leader of the Popular Alternative party, Angelino Alfano, said he will not run at all, and decided to leave the political scene. Third, Berlusconi was able to recreate the alliance between his party and the far-right Lega Nord, led by Matteo Salvini (Time), and managed to win the regional elections in Sicily at the beginning of November (New York Times).
So now, the 81-year-old Berlusconi, is once again back (Guardian).
The latest polls, here published on local Italian network TG, predict 35.1 percent of the vote for the right-wing alliance, while the struggling Democratic Party limps along with a 25.3 percent. The only real threat to Silvio Berlusconi's coalition seems to be the Five Star Movement, with its 28.3 percent (CNBC.) However, being a party that runs alone, it will have a hard time, especially after the approval of the new electoral law that encourages coalition-building (Politico).
Much is at stake for Italy's next elections, being the country affected by a big debt problem, with an unhealthy banking system, and still living in a post-crisis economic stagnation (Bloomberg). Things can still change since the elections are programmed to happen in spring 2018, but the trends show that the right-wing parties are rising and that the left-wing politicians keep losing votes (Financial Times). Thus, the four-time prime minister, who dominated the Italian politics since 1994, seems to be heading towards another rise to power — despite the long list of trials that involve him, despite him being already expelled from parliament in 2011, and despite him being labeled as the man who ruined Italy (The Economist). Italy already had its Donald Trump, and after 23 years it is still not able to free from him (Guardian).
Image information